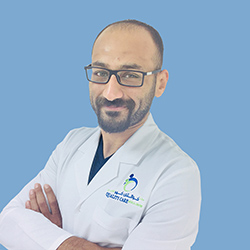 Highly professional dentist who is well trained on GP and Cosmetic dentistry. He is bachelor of Oral and Dental Medicine – Cairo university of Egypt, have an Implant training course – Future university – Cairo.

He was working as a Dentist at Al Fattan Dental Clinic in Dubai and in House Health Medical Center Dubai. He also was a founder and owner of Al Durra dental clinic in New Cairo, Egypt.

He is well trained and experienced in all general dental treatments, like: examination, root canal treatments, restorative dentistry, minor surgeries and others, and also in cosmetic procedures like teeth whitening, gum treatment, veneers, crowns and bridges.

Treated many patients among the whole branches of dentistry including Operative-Endodontic-Fixed and removable prosthesis-pediatric dentistry-Minor Surgery-Preventive Dentistry, he is dedicated to provide the best treatments that the patient needs.