Quality Care Medical Center is committed to provide high quality and client- centered Home Care services to our patients, to assist them to lead dignified and independent lives in the comfort and safety of their own home. We envision to be known and valued for providing the highest standards of in-home care services, and to be the provider and employer of choice in the community.
Our team of registered nursing professionals comes with not only extensive experience but also kindness and compassion required to offer the highest quality of home care nursing.
Each patient benefit from an individualized program of care according to their specific needs.
The patient benefits from scheduled of intermittent visits, weekly visits, daily visit to 24/7 continues care.
Quality Medical Center is offering wide range of home care services through our highly competent and experienced professionals.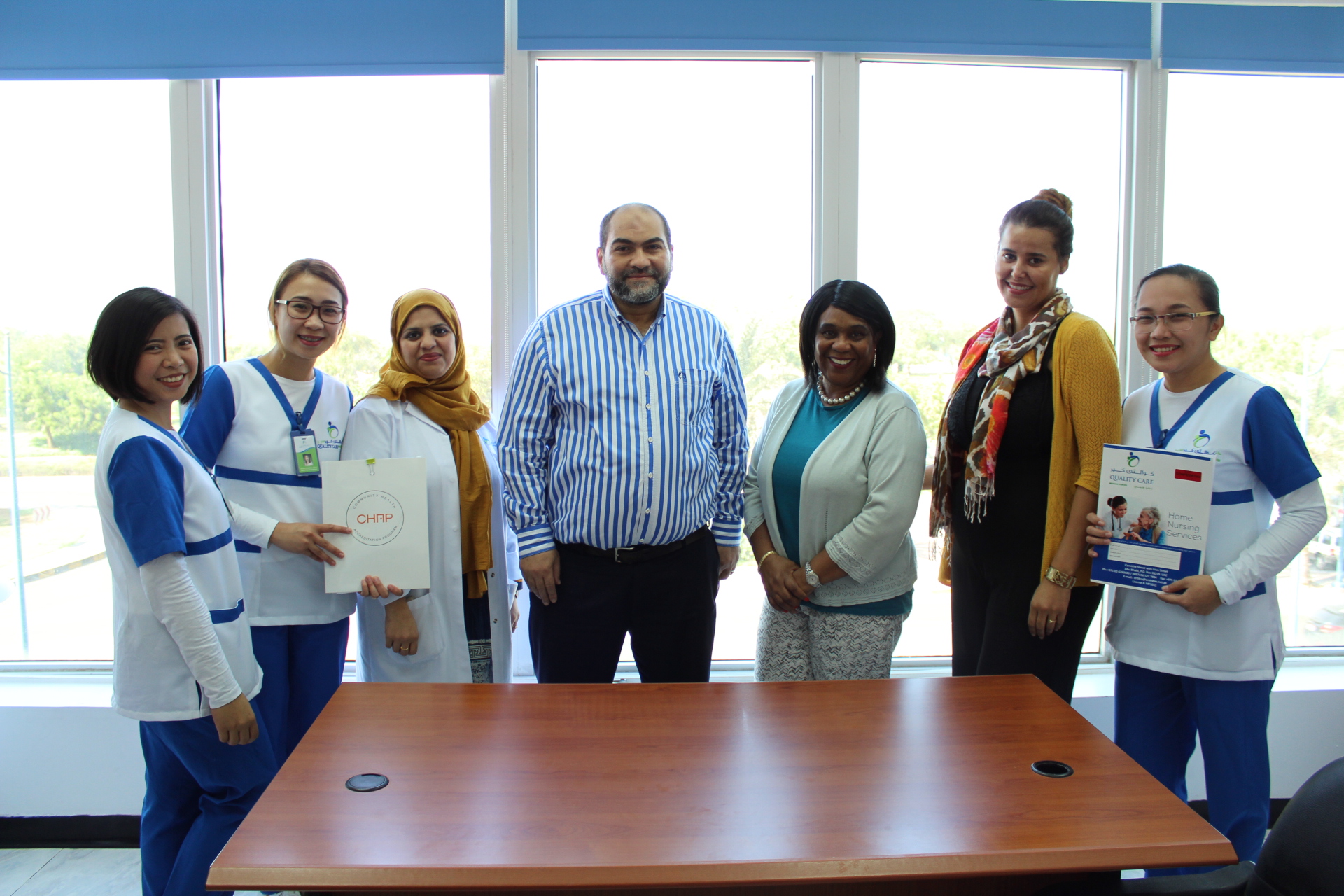 Physician services:
Consultation and evaluation
Educating and counseling of care management needed
Nursing care services:
Vital sign assessment
Observation and assessment of patient's condition
Gastrostomy tube feeding management
Management and evaluation of care plan
Care and management of patients with diagnoses of diabetes
High risk medication
Wound care management/ dressing
Post-operative care
Catheter care
Stoma care
Bathing
Home IV Therapy Infusion (Drip)
Injections
Mother and child services
Medication management
Mother and child services
Support medical services:
Physical therapy
Back and neck care
Speak to Us
+971 56 522 7884