At QCMC, we treat different dental cases, from restorative and emergency to cosmetic Hollywood smile, Gum treatment, Teeth Whitening and others, making sure to provide you with the best smile.

Our dental center in Abu Dhabi is home to highly qualified and experienced GP and Cosmetic dentists, who treat many satisfied patients and are dedicated to educating each patient about the importance of oral health.

QCMC always intends to offer high quality services to the patients. We are an authorized Dental Smile ® -dental lasers - medical center. Dental Smile is an innovative and advanced laser technology and the future of the dentistry. It is fast and non-invasive laser, the treatments are almost painless, and the results are long lasting, among its many other advantages.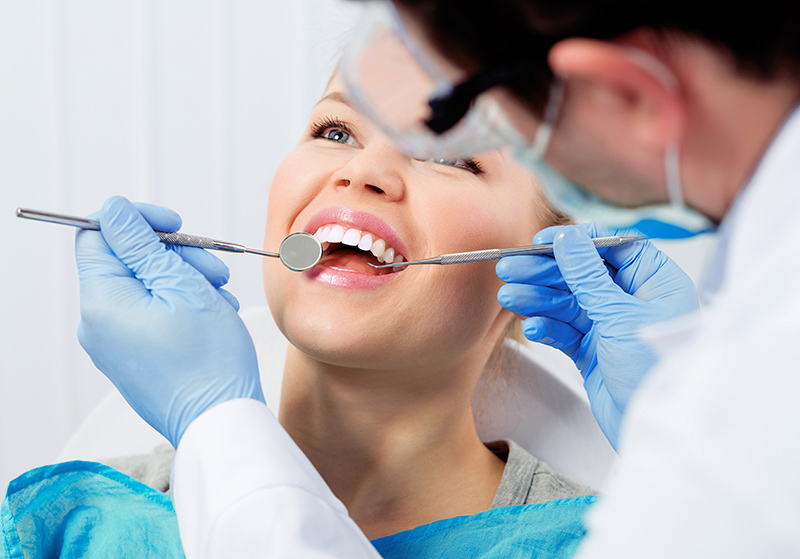 Dental Clinic Services Provided by Our Dentist in Abu Dhabi
Examination/consultation
Emergency Treatment
X-Ray
Scaling and Polishing
Minor surgeries
Surgery-Impacted wisdom teeth
Endodontics (root canal treatment)
Restorative Dentistry
Gum reshaping and bleaching by laser
Cosmetic and Composite fillings
Hollywood smile (Veneer & Lumineers )
Prosthodontics
Crowns and Bridges
Teeth whitening
QCMC offers a comprehensive range of specialized treatments to meet every oral healthcare need of patients, from routine check ups and teeth whitening, to oral surgery, Hollywood smile and restorative treatments. If you are interested in any of our services, schedule an appointment with our dentist to find out if you are eligible to undergo the procedure.
Make an appointment at our Abu Dhabi dental center
It is the commitment of our dentists at QCMC to provide the best dental clinic services to our patients and enable them to enjoy the numerous benefits of good oral health. For patients looking for the best dentist in the city to treat their oral health concerns, call us on (971) 2 62 60 600 or send us an email at info@qcmc.ae for inquiries. You can also book an appointment via our online booking form.