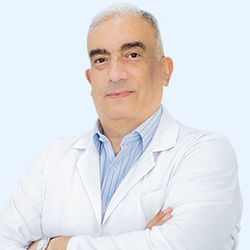 Consultant Dermatologist, Cosmetologist and Venereologist, graduated Medicine and Surgery and received Master of Dermatology and Venereology at Cairo University in Egypt, and also holding diploma in General Surgery and Doctorate of Andrology and STDs from the Cairo University.

Dr. Hesham has an academic experience worked as a lecturer and assistant professor in the Department of Andrology and Dermatology, Faculty of Medicine in Menoufiya University, Egypt, also undergraduate teaching for the students of Bachelor of Medicine and Surgery, and postgraduate teaching for students of Master and M.D. degree.

His practise experience as a highly qualified Dermatologist and Cosmetologist is ranged from diagnostic and dermatology treatments, to cosmetic, anti-ageing, slimming and corrective procedures, Laser Hair Removal, facial injections for wrinkles, scars and defects and many others.

He is member of American Society of Andrology (ASA), Egyptian Society of Andrology (ESA), Pan Arab Society for Impotence Research and Sexual Health (PASIR-SH), Egyptian Society of Dermatology and Venereology (ESDV) and International Society of Sexual Medicine (ISSM).

Dr. Hesham has many publications, many attended workshops and conferences and in his long experience he has shown in practise his high quality style of work and knowledge in his field.