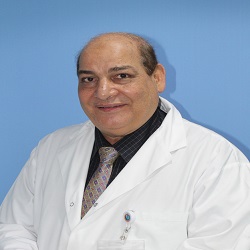 Consultation / Physical Examination / Diagnosis.
Scope of Services:
HAAD License: GD7798
Responding to medical/health problems presented by patients including history taking, examination, diagnosis, investigation and treatment
Referral to Secondary and Tertiary Centers if required and as appropriate.
Promoting health education in conjunction with other health professionals.
Organizing preventative medical programs for individual patients (Life Style advice, Diet advice and Travel Vaccinations).
Providing advice and management for specific conditions or for certain groups, eg. Diabetes, Obesity, and Bronchial Asthma as well as monitoring growth parameters at "Child Welfare &Development" clinic.
Meeting and implementing targets set by HAAD for specific programs, such as Child immunizations as per "The National Immunization Schedule", and Awareness Programs for Obesity and Cancer prevention etc.
Discussing the development of new pharmaceutical products with pharmaceutical sales representatives.
Managing resources to service targets as effectively as possible.
Keeping up to date with medical developments, new drugs, treatments and medications.
Maintaining impartiality and integrity, as well as total confidentiality of the patient.